Booze Brawl !
A downloadable game for Android
Top 4 Game of UOWKDU in 2019 in mobile game development (GPS2)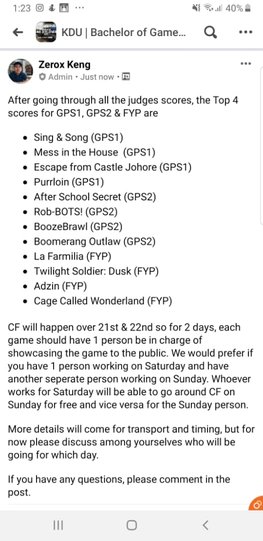 Booze Brawl is a fighting arcade game that focuses on the experience of a chaotic bar fight in a wild west themed saloon/bar. The main goal of the game is to try survive as long as you can while fighting off waves of enemies that increase in difficulty over time. Every few waves you can decide on what drink you want to have next, this choice affects the stats of your character in different ways! Every 6 waves you will face the bartender in a boss fight, be sure not to die from his range of abilities! When you die you can input a 3 character name to place it into a arcade style scoreboard, where you can compare yourself to others that have played the game on that device!
Install instructions
Download the zip file. Unzip & install the apk in Android device,